Read on to learn how to establish yourself as a recognized fashion influencer and acquire the title of trendsetter on social media.
Being a fashion influencer sounds like the ultimate jackpot to anyone who adores the artistic side of the business. The advantages of a career as a fashion influencer go far beyond being outfitted by brands and participating in catwalk shows.
But how do you get there? What are the first actions you should take to help you achieve your goal of becoming a fashion influencer?
You've come to the right place if you're an aspiring fashion influencer or an established fashion content creator looking to up your game. How to become a fashion influencer is what we'll cover in this guide.
You may be interested in
How to Become a Fashion Influencer in 2023?
It takes time to develop into a fashion influencer. In spite of this, following this tried-and-true advice from professionals will help you arrive sooner.
You Need Followers and You Need Follower Growth
Brands need to know that they have a loyal group of fans who share their values and marketing philosophy. Despite the strength of other platforms, Instagram continues to be the primary platform for influencers and the brands they work with.
Knowing how to be a fashion influencer on Instagram should therefore be the foundation of your strategy. Instagram followers will therefore be very important to you, but don't ignore the others.
Commit Yourself to Your Niche
They are creatures of habit and enjoy consistency. You need to give your audience that stability and the way to do that is to find the fashion niche that really makes your heart sing. You've got to feel it if you're going to have any hope of conveying that love and converting it into a genuine engagement.
It's a harsh fact, but you might want to reconsider your motivations if you're interested in learning how to become a fashion influencer because you believe it will help you become rich quickly. Make sure you adore it because you'll need to live, breathe, and eat your niche. You also need to be an authority on this.
This is deep-dive, know-every-fiber-of-the-clothing knowledge, not knowledge at the level of a hobby.
Keep Up With the Latest Trends
To succeed as an Instagram influencer, you must be able to keep up with the fast-paced fashion industry.
Given that the digital fashion consumer loves fresh content, it may help to follow top fashion influencers across multiple platforms for inspiration. To figure out what is effective for them, look at their most-read posts.
If the most recent fashion trends have nothing to do with your niche, you don't necessarily need to post about them. Simply keep an eye on what's trending (like Reels) or not (like a particular brand with a PR disaster) to keep your Instagram metrics moving in the right direction.
Create Exceptional Content
Social media is filled with a LOT of noise. Your content must be exceptional if you want it to be seen. People must find value in it. It must be distinctive from the numerous other individuals who are carrying out the same activity.
You need a unique selling proposition (USP) and a firm, passionate position that you're willing to defend. This generates conversation and causes people to follow you out of curiosity.
Then advertise, advertise, advertise. You must spread your content and make it visible. Excellent analytics would also be helpful in this situation.
Publish Content Consistently
You need to feed the Instagram algorithm to keep it happy, just like a baby. It won't display your content to as many of your followers when it's unhappy, which will reduce the number of likes, comments, and saves you receive.
Because of this, it's crucial to remain reliable and consistent with your posting.
Make It Easy for Brands
All that chatter on social media platforms? Finding influencers who truly connect with consumers is challenging for both brands and users. Instagram is great for showing off, but it makes it difficult for brands to get in touch with you. By contacting them and putting yourself on their radar, you need to make it simple for them.
Have a Plan B
We obviously believe in the strength and power of fashion influencers, but we also recognize that it's a challenging and unstable industry to actually build a career in.
What happens if the social network you've established yourself on vanishes? What if fashions veer off so far from your area of expertise that you become obsolete? Avoid putting all of your eggs in one basket, at the risk of sounding like your grandmother.
Consider a more general career path, such as marketing for the fashion industry, and learn skills that will help you switch to a different, equally fulfilling career path in the future.
What is a Fashion Influencer?
A person who styles various clothing items is known as a fashion influencer. They provide outfit suggestions, share them on various social media platforms, and provide styling advice to their audience.
The nice part about being a fashion influencer is that you get to do this from home, you get to do something that you're hopefully passionate about (if you're here reading this) and you get to make money off of this.
When it comes to posting your outfits, there is also no right or wrong way to do it. Each person pairs things in a unique way because they each have a unique sense of style. No matter what your style is, there will always be individuals searching for inspiration in that particular field.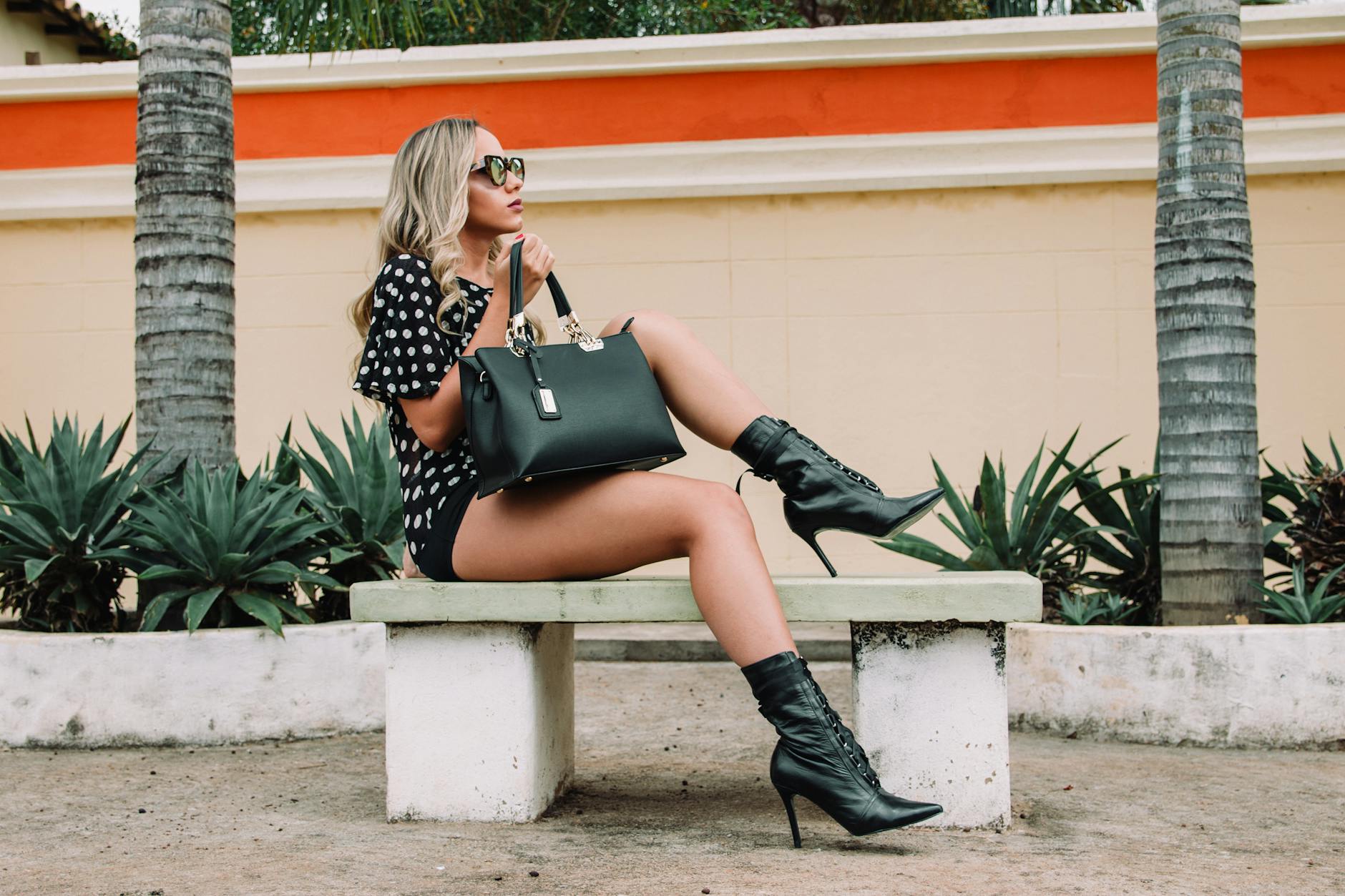 Is It Possible to Become a Fashion Influencer Without Buying Expensive Clothes?
We'll say it again: it's not only feasible, but it also makes for content that the audience finds more fascinating than even the most expensive brands. Influential people who have achieved fame have done so because of their style and presentation skills rather than because they have a lot of money to spend on the latest trends.
At the moment, simplicity and the ability to combine even the most commonplace objects are what define style.
Furthermore, there are many instances of girls starting fashion blogs on Instagram, only purchasing used clothing, and coming up with incredible outfits. The majority of Instagram users are regular folks who are unlikely to buy only DIOR products. They are interested in everything that is nearby and within their means before styling it.
The answer is yes; it is possible to become a fashion influencer without investing in pricey clothing. I hope this news has made you happy, and that a new trendsetter will soon emerge in the social media world.
Conclusion
These days, it can be challenging to distinguish yourself from the competition on Instagram due to the abundance of fashion influencers. Choose your niche and stick with it. Experiment with different Instagram features and types of content to see which works best.
They claim that a new fashion blog is started somewhere in the world every minute. You shouldn't let it discourage you; instead, let it motivate you to produce something unique that no one else has yet produced.